Providing weight loss surgery
in Perth, Western Australia
Perth Obesity Surgery is a trusted Perth-based weight loss clinic that specialises in bariatric surgery.
Our practice offers a complete weight management solution including access to two of Perth's most accomplished bariatric surgeons, who can provide expert assessment for a range of conditions and create an individualised treatment plan.
Focused on health promotion, disease minimisation and a rational approach to intervention, our team at Perth Obesity Surgery is committed to supporting patients through their weight loss journey.
We take the time to understand your situation and work at your pace to help you achieve your weight loss goals, now and in the future.
We are ideally located to serve the needs of the southern Perth communities of Mandurah and Rockingham, aiming to facilitate quality and compassionate consultation and treatment close to our patient's home.
Perth Obesity Surgery
and Southern Surgical Care
Alongside weight loss surgery in Perth, we also provide a general surgical service through our sister practice, Southern Surgical Care.
While Perth Obesity Surgery is focused on bariatric surgery to help with obesity and its related diseases, Southern Surgical Care manages most other surgical concerns.
The two services utilise the same consulting rooms and specialist staff and are committed to providing the same dedication to patients' needs. Therefore, our surgeons can discuss any concerns related to surgery, not only those related to bariatric procedures.
Understanding and Support
At Perth Obesity Surgery you can expect a comprehensive and solution based approach to your weight loss journey.
Our team are committed to providing support at every step of the way to ensure complete understanding of your weight loss goals and any associated risks.

Weight Loss Surgery Perth
Perth Obesity Surgery makes patients' wellbeing our priority and our team is committed to achieving long-term weight loss success through a multidisciplinary approach. We continue to care for our patients long after surgery and our non-surgical experts strive to promote healthy lifestyle choices to keep you in control now and into the future.
Our practice includes a bariatric physician, dietician and psychologist and we also encourage building a relationship with a trainer or exercise physiologist to achieve the best health outcomes for our patients.
Our expert team can also provide advice on weight loss options without surgical intervention, using scientifically-proven techniques to empower your body to perform at its best.
Meet Your Surgeons


Our doctors are here to help you: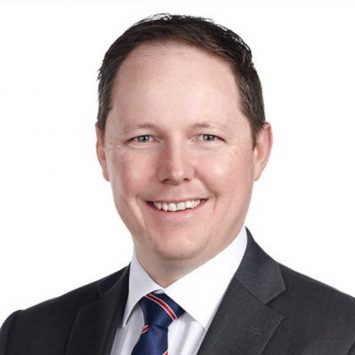 Dr Leigh Archer
Surgeons
MBBS (Hons), FRACS, ANZGOSA
Upper GI, Bariatric and General Surgeon
Performs sleeve gastrectomy and bypass procedures
Expert on complexity of obesity cycle
Interventional endoscopist