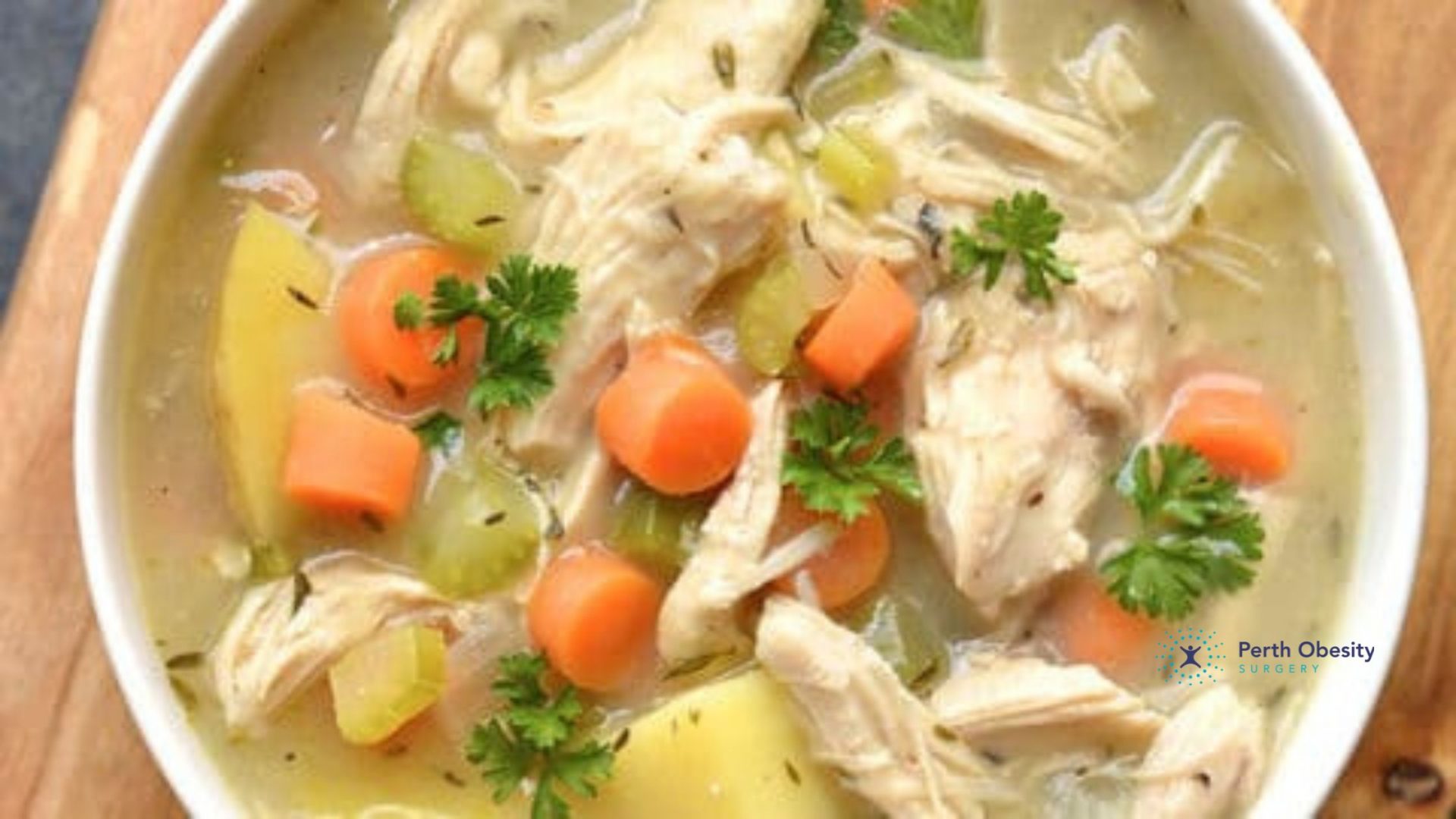 High Protein Winter Warmer Recipes
As we swiftly approach the heart of winter, it's the perfect time to try out some new winter warmer recipes that make the most of seasonal produce and calm your cold-weather cravings.
An important part of any recipe that forms a balanced diet is protein—after your weight loss surgery, eating high protein meals is more vital than ever.
Why are high protein bariatric recipes important after weight loss surgery?
Protein plays a vital role in healing. Your body needs a lot of energy when it is recovering from surgery. It's constantly warding off infection, creating new cells and adjusting to the changes made by the surgery. Most of this energy is pulled from the proteins you eat.
After recovering from bariatric surgery, you can expect to begin losing a lot of weight. However, you want the weight you're losing to be fat, not muscle mass. Protein protects, reinforces, and builds lean muscle.
Building your muscle mass helps to improve your metabolism, which means you burn more fat when you exercise once you've recovered from the surgery.
Therefore, have some great high protein bariatric recipes ready to go after your surgery.
How much protein should I be eating after bariatric surgery?
The amount of protein you should eat after your surgery will depend on many different factors. Talk to your doctor and dietician about the protein level needed in your post-surgery diet and follow their instructions carefully.
What kinds of foods have high protein?
High protein foods include lean meats, poultry (chicken, turkey etc.), seafood, eggs, dairy, nut, beans and legumes. For more information on high protein foods and how to get your protein needs according to the Australian Dietary Guidelines, click here.
Where can I find bariatric recipes with high protein?
Are you looking for bariatric recipes Australia? The internet is an endless source of information. We recommend starting your search at a bariatric recipe specific website, such as bariatricmealprep.com. They have lots of great high protein soup and salad recipes and a delicious recipe for high protein chocolate peanut butter protein bites, which are great for snacks.
Check out Bariatric Meal Prep's High Protein Chicken Soup Recipe Below:
High Protein Chicken Soup
This simple High Protein Chicken Soup is the perfect food to have after bariatric surgery. It is well tolerated and has the familiar flavour of chicken noodle soup.
Author: Kristin Willard, RDN
Prep Time: 5
Cook Time: 30
Total Time: 35
INGREDIENTS
1 teaspoon extra virgin olive oil
550g boneless chicken thighs
1 carrot, chopped
1 celery, chopped
1/4 cup chopped onion
3 cup chicken broth
1/4 teaspoon thyme
1/4 teaspoon rosemary
Salt and pepper to taste
INSTRUCTIONS
In a dutch oven, heat olive oil over medium heat. Then add chicken thighs and cook thoroughly (About 5-10 minutes each side. Once chicken is cooked, remove from dutch oven. Let cool. Once cool enough to touch, cut up into bite size pieces.
Next, saute onions, carrot, and celery in the same dutch oven. There is no need to remove the liquid from the chicken because it will add to the flavor of the soup. Sauté veggies for 5 min.
Add chicken broth, thyme, rosemary and cut up chicken. Bring to a boil and let simmer for 10-15 min.
Remove from heat. Place in blender or use an immersion blender and puree until desired consistency.
NOTES
Pureed & Soft Stage:
Use 1 tsp of celery seed instead of celery if your guidelines say "No stringy vegetables"
Eating with family:
If you are eating this with family, removed their portions prior to pureeing and garnish with parsley.
Consider serving with whole wheat rolls to your family
Chat with Perth Obesity Surgery For Further Information
If you have any questions regarding bariatric surgery and dietary requirements, please do not hesitate to contact our team.