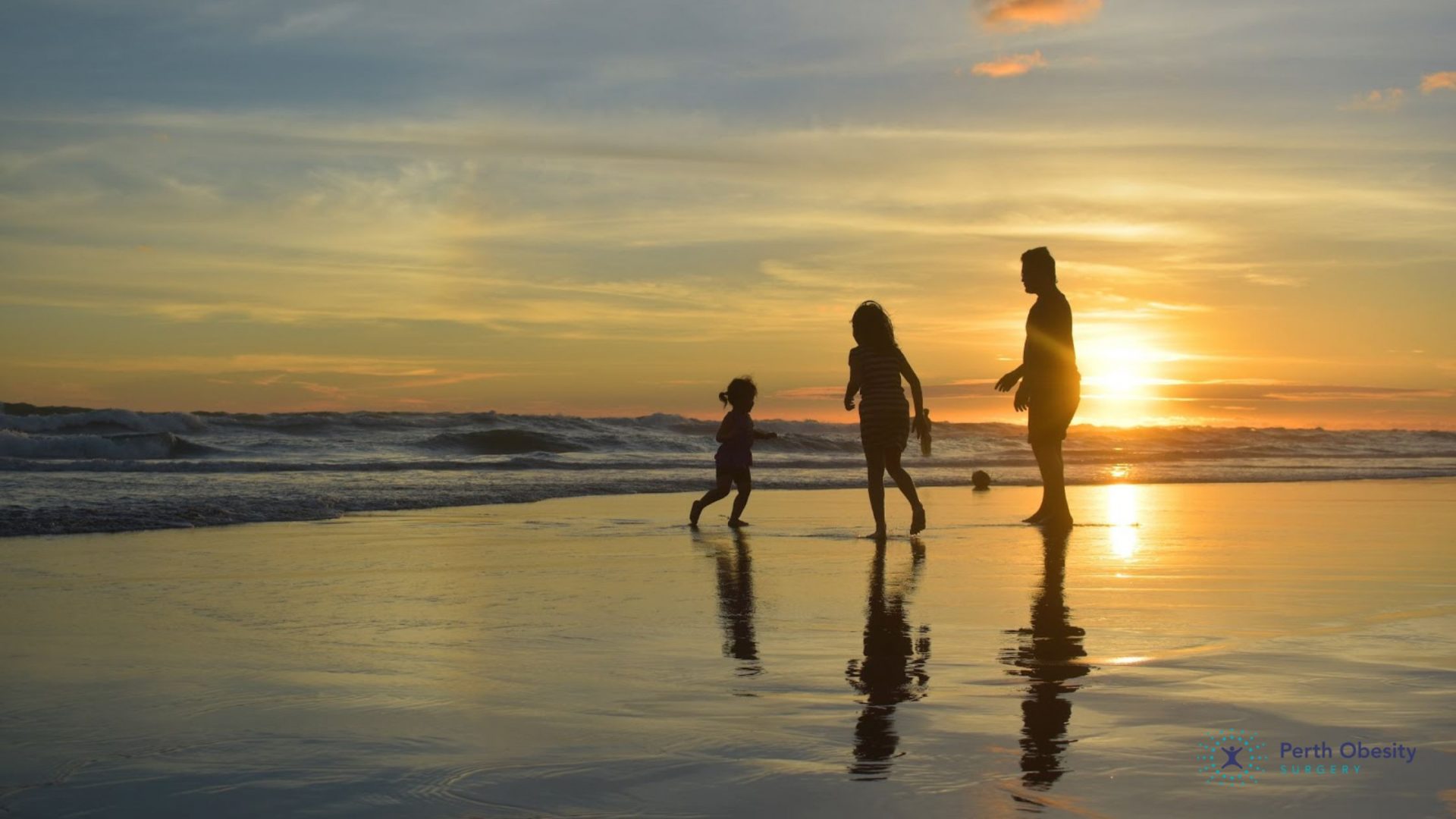 Top 5 Tips When Preparing for Weight Loss Surgery
At Perth Obesity Surgery, we support you throughout every step of your weight loss journey. Bariatric surgery can change the course of your future, with so many positive benefits such as:
Reducing your risk of lifestyle diseases such as diabetes and heart disease.
Improving your sleep.
Increasing your energy and motivation levels.
Reducing joint pain and improving mobility.
Improving your mental health.
Improving fertility.
Reducing risks of certain cancers.
Immense physical change with minor recovery time.
We don't want anything standing between you and these incredible health benefits.
Patients often find that there is a lot of conflicting information available on the internet. You may read advice on one website and then see a suggestion for the complete opposite on another. Specific advice can differ for different types of bariatric surgery and in different countries. So, it's essential to get it straight from the source – your doctors and the other health care staff at your clinic.
Therefore, at Perth Obesity Surgery, we prioritise supporting our patients in the lead up to surgery and ensuring they receive clear, accessible and straightforward information.
We strongly believe in patient autonomy and informed consent. This means we guarantee our patients feel comfortable, informed, and confident throughout the weight loss process – from initial consultation to the surgery to full recovery.
For us, transparency is key. You shouldn't ever feel like you are being "kept in the dark" when it comes to your own body and wellness. There are no silly or irrelevant questions; if you are thinking about it, then it's relevant to your weight loss journey. Our sole goal is to make sure you feel emotionally, mentally and physically prepared for your surgery. If a weight loss surgery clinic makes you think otherwise, you should rethink your choice of using their services.
So, if you are feeling overwhelmed in the lead up to your surgery, we suggest sticking to these Top 5 Tips:
Don't Be Afraid to Ask Questions – Too often, when it comes to our health, we feel intimidated by doctors and worry that we are "taking up their time." That's not how we do things at Perth Obesity Surgery. You are our priority. You are our focus. Whatever concerns you have, no matter how small, we are here for you.
Manage Your Expectations – This is critical for your emotional and mental preparation. Everyone's timeline for weight loss is different. Even identical twins see different results. Do not compare yourself to others you may see on the internet or even other friends that have undergone bariatric surgery. Go into the surgery with a clear intention: I will feel healthier after the surgery. It's not about a number on the scale or a dress size. It's about how you feel inside your own skin.
Make a List – Many people find medical procedures stressful or anxiety-inducing. As a result, when they visit their doctor, they forget to ask them certain questions and feel disappointed that they didn't get the information they needed. We suggest keeping a list handy, perhaps on the Notes app on your phone, for when you have conversations about the surgery and questions arise – either from you or your friends and family. When your consultation date arrives, you can go in feeling prepared. Also, in the lead up to going into the hospital for the surgery, make a list of items you will need in the hospital – this may include:

Change of clothes – loose and comfortable
ID / Drivers License
Toothbrush & Mouthwash
Headphones / earplugs
Phone Charger
Slippers
Water bottle
Your medications & medical devices
Lip Balm
Book or Magazine

Have a support system in place– This is critical for your emotional, mental and physical well-being in the lead up to your surgery. There is a lot to remember and a lot to take in when preparing for the surgery emotionally – often people feel very nervous having to go into the hospital and be in an unfamiliar environment. Therefore, it's essential to have someone you feel comfortable around to be your companion throughout the process. This may be a family member, close friend or partner. They may even accompany you to consultation appointments before the surgery to help you take in the information. However, their main role will lie in supporting you after the surgery during the recovery period. Ensure they understand the requirements of picking up and looking after someone after surgery, and discuss these with your doctor as a group if not.
Follow your doctors' instructions carefully– This is the most important tip for your mental and physical health. Weight loss surgery only has the desired effect if you carefully follow the pre and post-surgery requirements. If not, it can lead to sometimes dangerous complications. If you are unsure at any stage, refer back to the information provided. If you still feel doubt, call your doctor before acting. Also, if you identify any issues that seem out of the ordinary, do not hesitate to contact your doctor. Our doctors are experts in their field – they have seen it all. There's no need to feel embarrassed if you've made a mistake and accidentally not followed an instruction. Contact the clinic and update the doctor, and they'll advise you if any action is needed.
To learn more about preparing for bariatric surgery or to see if weight loss surgery is right for you, please get in touch with Perth Obesity Surgery.